Donate your time, talent, or treasure.
Your time and energy (we're looking at you, Adventurers and Team Players!) are valuable assets. You can make a positive impact by participating in one of our upcoming events.
Raise awareness or money for something meaningful through a community event. Rally your department to help win your campus challenge. Celebrate in good company as a Commencement volunteer.
Our calendar is packed – and you have a standing invitation.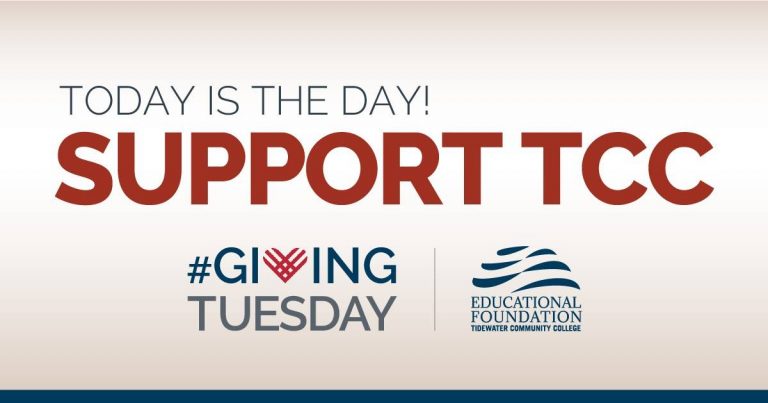 Giving Tuesday
Nov 28, 2017 @ 9 a.m. - 5 p.m.
Tidewater Community College has joined #GivingTuesday, a global day of giving that harnesses the collective power of individuals, communities and organizations to encourage philanthropy and to celebrate generosity worldwide.
READ MORE »